Following the victory of Boris Johnson in the UK's general election this week over far-left labour candidate Jeremy Corbyn; protestors took to the streets. The protestors, a collection of far- left activists, anti-Brexiteers, and Antifa, chanted "this is what democracy looks like".
One woman told Breitbart London: "Fuck Boris, fuck racism, fuck homophobia, fuck all you pigs."
"[Boris Johnson] is a pig and I'm so ashamed that he's the prime minister of my country, it's disgusting and I wish him the worst, I wish him a horrible death," said another woman.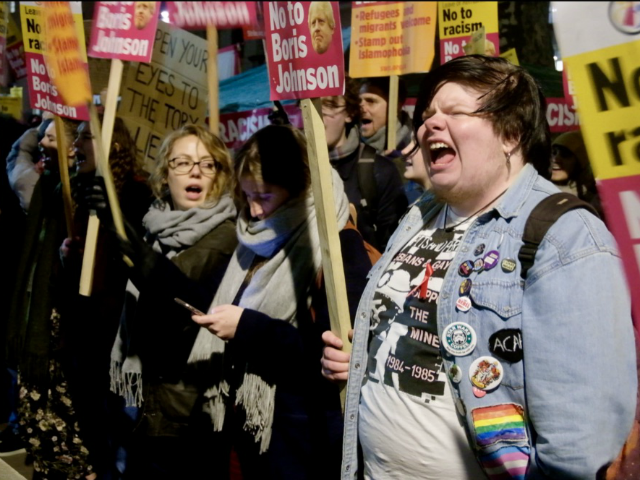 The protesters outside 10 Downing Street managed to break through police and clashed violently with police. They carried placards with slogans like: "Queer Resistance", "Defy Tory Rule" and "Open the Borders, No Deportations"
Read More: Breitbart