A Minnesota newspaper has mocked the President, saying they find it funny that the President and First Lady have tested positive for Coronavirus.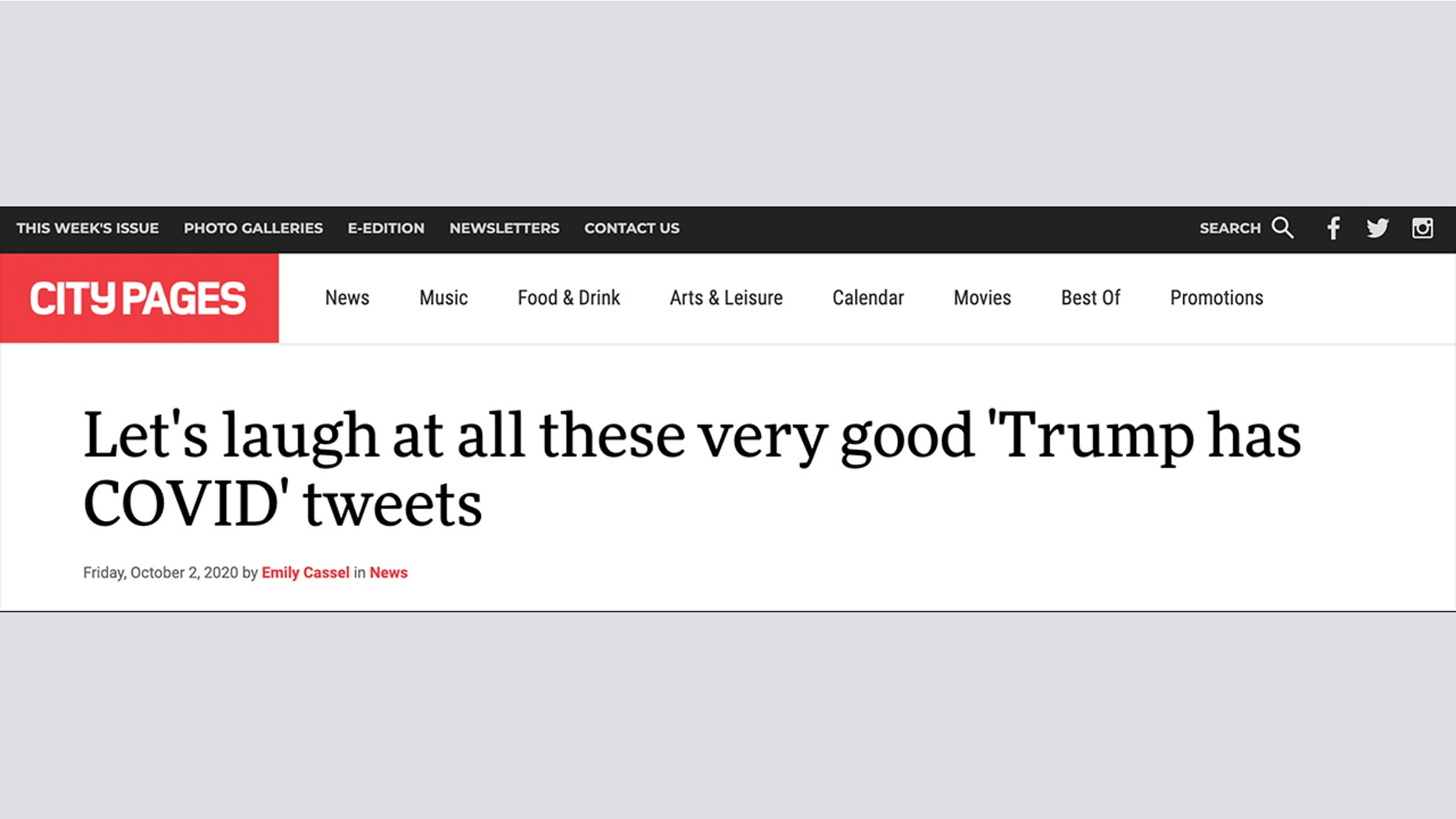 The newspaper has also condemned liberals for taking the moral high ground in wishing the President well.
Emily Cassel Editor-in-Chief, wrote "So President Trump and the First Lady have COVID. Man, anyone else just in a really, inexplicably good mood this morning?"
She went on to say,
"Trump was in Minnesota [on] Wednesday for an enormous outdoor rally in Duluth and a big ol' indoor Twin Cities fundraiser with some of the state's wealthiest GOP donors. (Gee, I sure hope those billionaires are alright!!!)," she wrote.
"Meanwhile, feeling a hit of dopamine for the first time since … March? 2016? … It's the first time in a really long time scrolling isn't inherently doomscrolling,"
Cassel is not the only liberal to take delight in the diagnosis. Some have gone as far as to hope for the President's death. One tweeted: "I think I speak for everyone when I say that it would be insanely funny if he died of the coronavirus,"
Read More: Fox News