The massive explossion which devastated the city of Beirut could trigger a humanitarian crisis the UN has warned.
Lebanon was already struggling under the weight of an economic crisis and the health care system was overwhelmed by Covid. It is feared the crisis will play into the hand of Hezbollah. The blast has left 154 people dead, 5,000 injured and 300,000 homeless.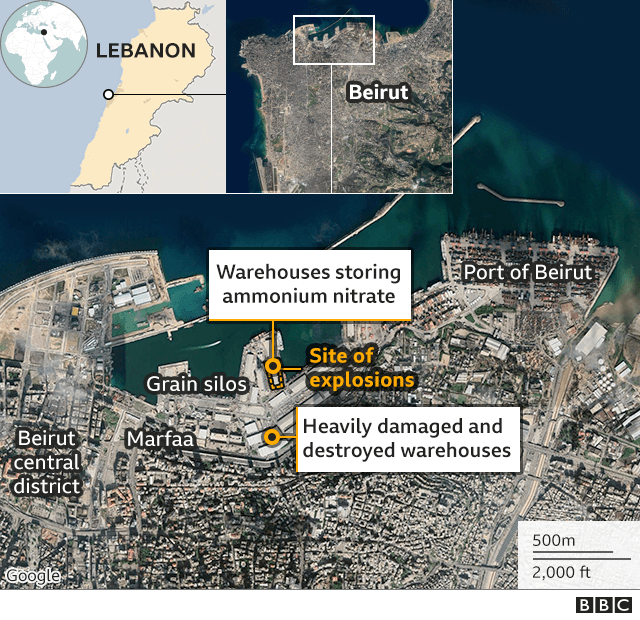 The Blast was caused when 2,750 tonnes of ammonium nitrate detonated. The exact trigger is unknown. However, the explosives had been stored in a warehouse unsafely for six years.
Read More: BBC